The life and death of bamma
How one of Europe's largest MMA promotions died in just 10 years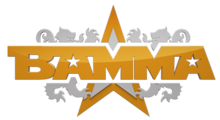 The Creation
The British Association of Mixed Martial Arts (BAMMA) was founded in 2009 by David Green.
The promotion would soon become a pivotal player in the European MMA market, putting on 38 cards over it's lifespan.
BAMMA started well, with the promotion having a television deal since it's inception, with it's first card being televised on Bravo on 29th June 2009.
Having a TV deal from the outset was a huge deal for BAMMA, as it allowed them to blow past the majority of their competition who had to rely solely on ticket revenue and small sponsors for income as they were not being shown on TV.
BAMMA would be a showcase for some of the best British fighting talent around, with multiple fighters being signed to the UFC from the promotion. These fighters included Marc Diakese, Tom Watson and Leon Edwards amongst others.
This didn't last long however, within 10 years, BAMMA would be put on indefinite hiatus and is now defunct.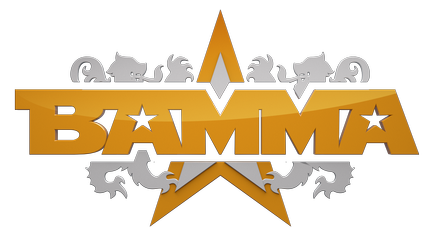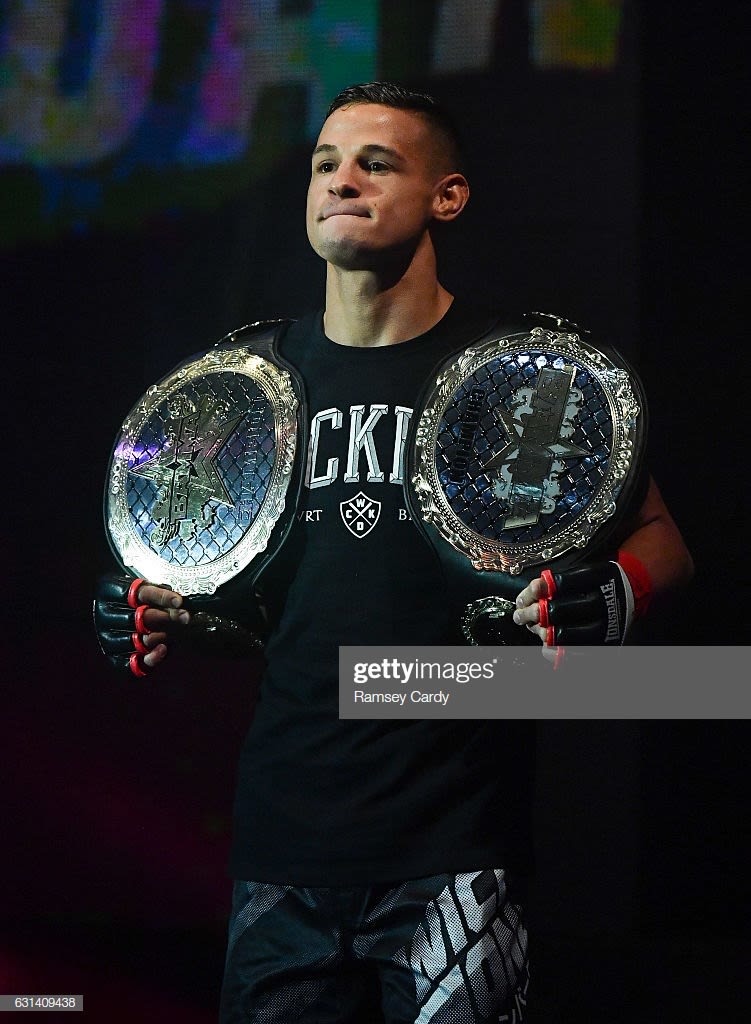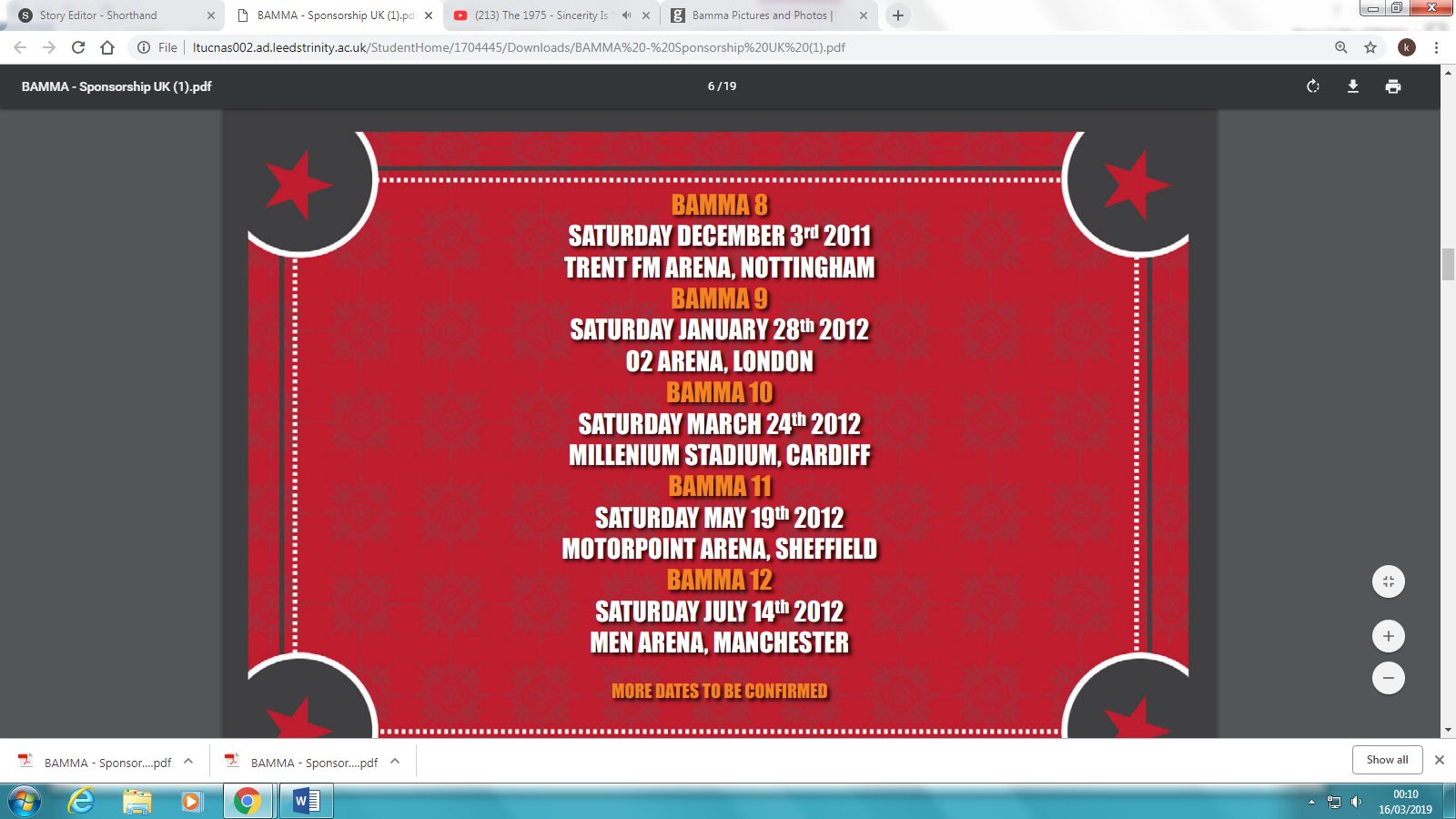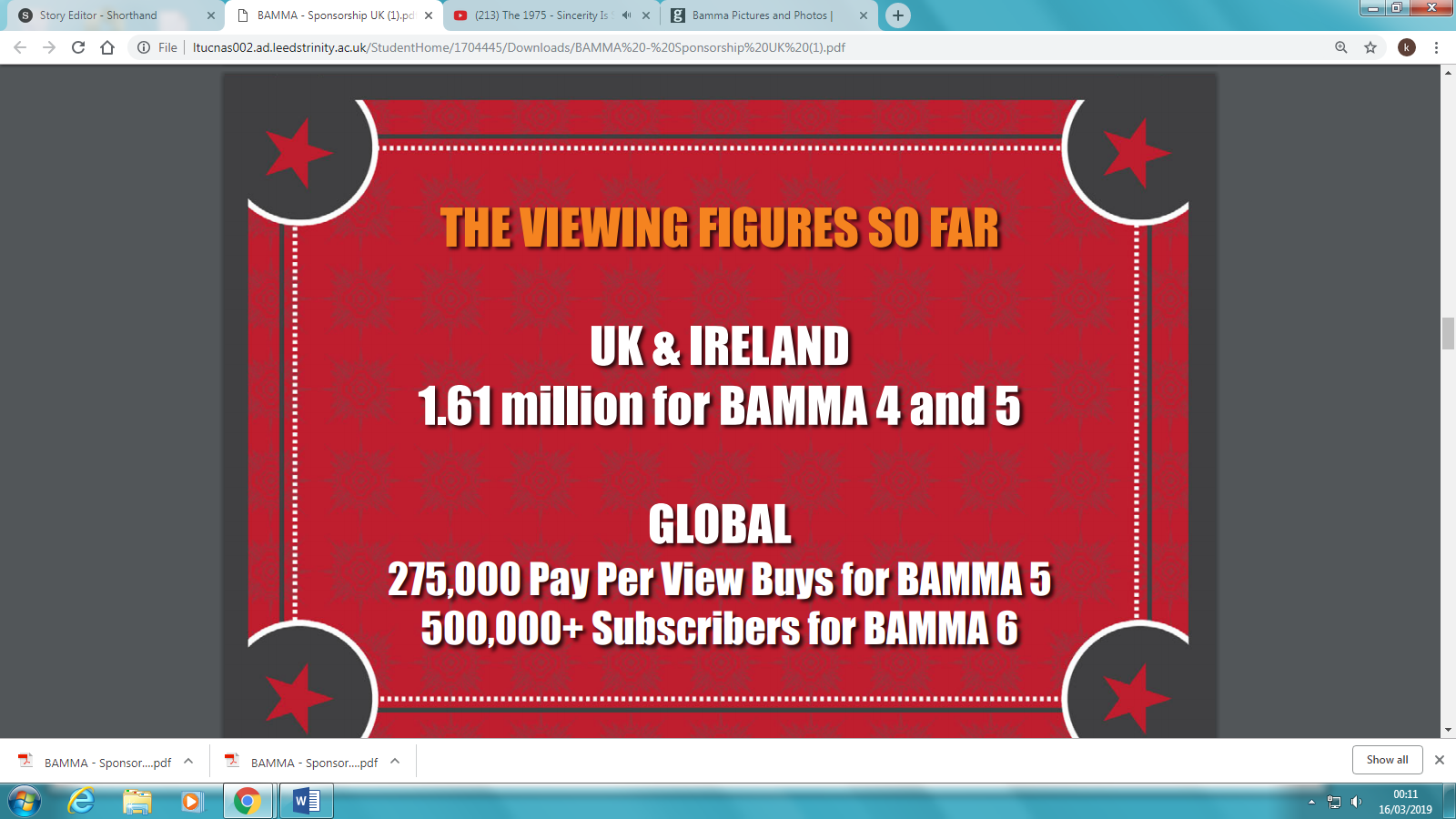 False promises
By the time BAMMA had become defunct, the promotion had gained notoriety for i's failure to deliver on it's promises.
Scores of these promises were released in a document for advertisers, which was leaked on to UKMMA forums by the mysterious "BakedBean".
The document in question detailed a line up of events, a detailed list of fights planned for each event, as well as figures for the promotions TV viewing figures. Bold statements such as "We are gunning to be the second biggest (MMA Promotion) in the world" and that BAMMA held the record for the most viewed MMA event in UK history, without any factual evidence to support these claims, are in bold on just the second pat of the document. Several of these events would not take place until much later than originally planned and in different venues to the ones proposed.
Possibly one of the most noted and most joked about promises on the document is the promise of Bobby Lashley vs Dave Batista, both of whom are best known as professional wrestlers but had legitimate MMA careers. This is scoffed at in the MMA scene as BAMMA at the time of publication (2011) was still in it's infancy and any chance of getting just one of these men to sign to fight would be minuscule due to the financial demands of signing one fighter, as well as the fact the promotion still didn't have a TV deal in the United States, where both men came from.
Another notable segment of the document talks about the promotions viewing figures. In the document, the promotion boasts it had: "1.61 million (viewers) for BAMMA 4 and 5" and "275,000 Pay Per View Buys for BAMMA 5". The document does not state where this information was taken from. The promotion then goes on to say that it expected, in terms of PPV streams, "500,00+ for BAMMA 6". This figure was based on pre-registration, marketing and PR campaigns focused globally and established international fighters on the card. Another slide boasts how BAMMA is the "Only MMA promotion to get 100% live prime-time TV coverage in the UK." Not all of BAMMA's televised cards were all broadcast live though, with many only having only the last two or three fights televised, with the rest of the card being shown in highlights form. The UFC would also not be shown live on UK TV at prime time due to the time difference, with many of it's cards taking place in the United States.
BAMMA also claimed to be close to signing TV deals in several countries in the document, but gave no time frame of when these would be completed, before outlining several expensive sponsorship packages that promotions could take. These packages included sponsoring the fight clock, and one package claimed a business could have, in terms of impacts, "300,000,000 adults per year inc press and marketing" for an annual fee of £120,000, without any explanation of how this figure came about.
These weren't the only promises to be broken, one source who had made a sizeable donation to the promotions "Children in Need" fundraising efforts said that what was promised for the donation (tickets to a show, a meet and great with a high profile fighter, and signed goods and several other items) were not delivered on except the tickets, and a meet and greet was organised later, but took constant asking to get, despite being on the package.
With such grand promises that were never kept, this is possibly why BAMMA's word was never taken as gospel, and why TV channels and sponsors alike would quickly end deals with the promotion.
Competition
BAMMA wasn't the only promotion who were active in Europe, with the organisation having to fight off it's main competitor, Cage Warriors, for it's entire life span, as well as competing with regional promotions across the UK as well.
Cage Warriors was established in 2001, and was the only other big promotion in the UK to have a TV deal, with the promotion having shows televised on Channel 4, Sky Sports and BT Sports, as well as on UFC's own platform, Fight Pass.
Not only this, but Cage Warriors was getting a reputation quickly for having an exciting and very talented roster, with several Cage Warriors stars being called up to the UFC, the most notable being Conor McGregor.
As time progressed it became clear to a lot of fighters that if you wanted to get called up to the UFC, going through Cage Warriors was the more likely way of getting called up. Fighters such as Tom Breese, and Jack Marshman had fought for BAMMA in the past, but were called up after their performances on Cage Warriors 74 and Cage Warriors 77.
Cage Warriors was also putting on more shows than BAMMA, putting on 10 shows in 2017, compared to BAMMA's six. Not only this, but Cage Warriors' began to bring up talent through it's "Cage Warriors Academy" system, tapping into several regions' top talent across the UK and Europe, which has only enhanced it's reputation of being Europe's best MMA promotion.
BAMMA was also gaining an reputation for cancelling and psoponing shows. In 2016, BAMMA 26 was posponed due to introducing "mandatory MRI/MRA scans for all of our fighters for the BAMMA 26 event onwards." according to BAMMA CEO David Green.
This came after a fighter had died following an MMA event, but with BAMMA's financial situation already being scrutinised at the time, this cancellation may have been down to lack of funds. This possibility is also worth looking at considering the promotion would allegedly do something in 2017 that was highly unsafe in MMA. The promotion told two fighters they'd be fighting at two different weights, telling one the contest would be at lightweight, and the other that it would be at welterweight. This is a complete contrast to introducing new safety standards, and would be a huge fighter safety risk if true.
If BAMMA was to curtail this issues, they would need to do something big, and soon.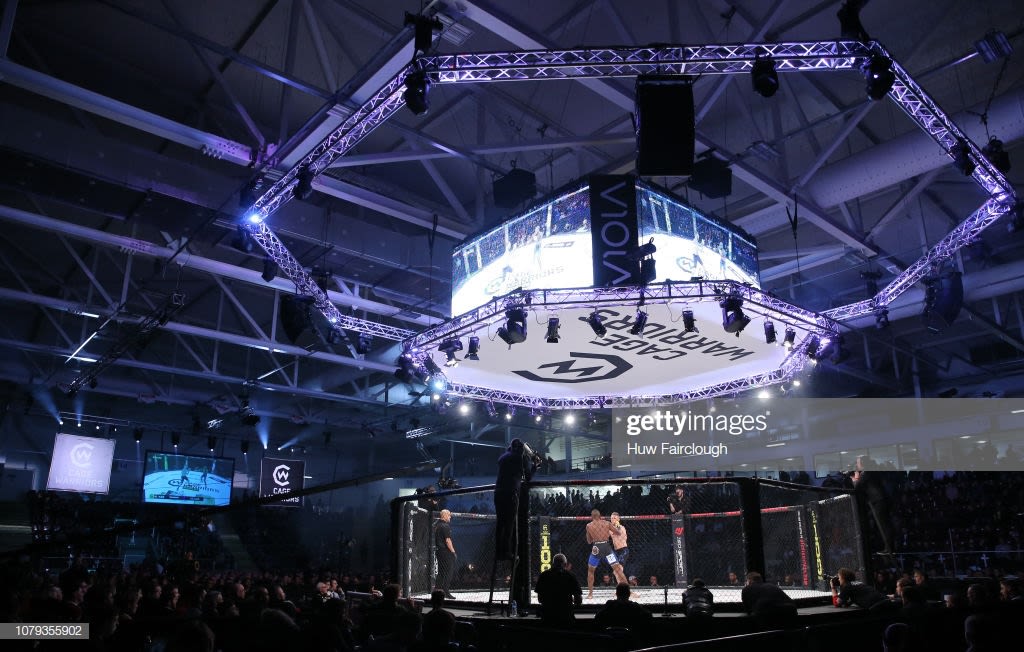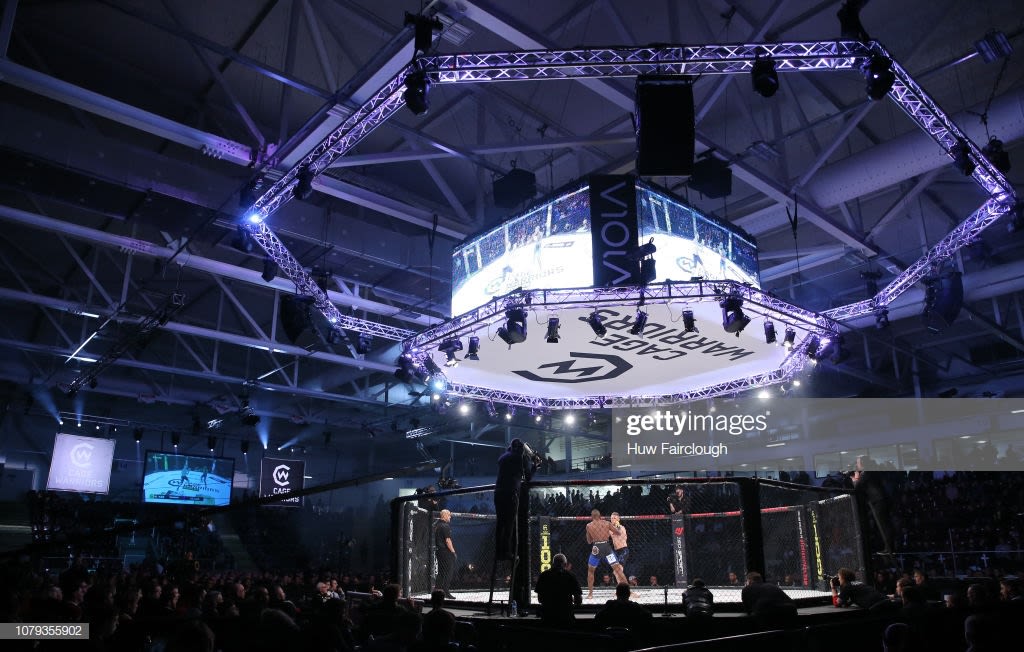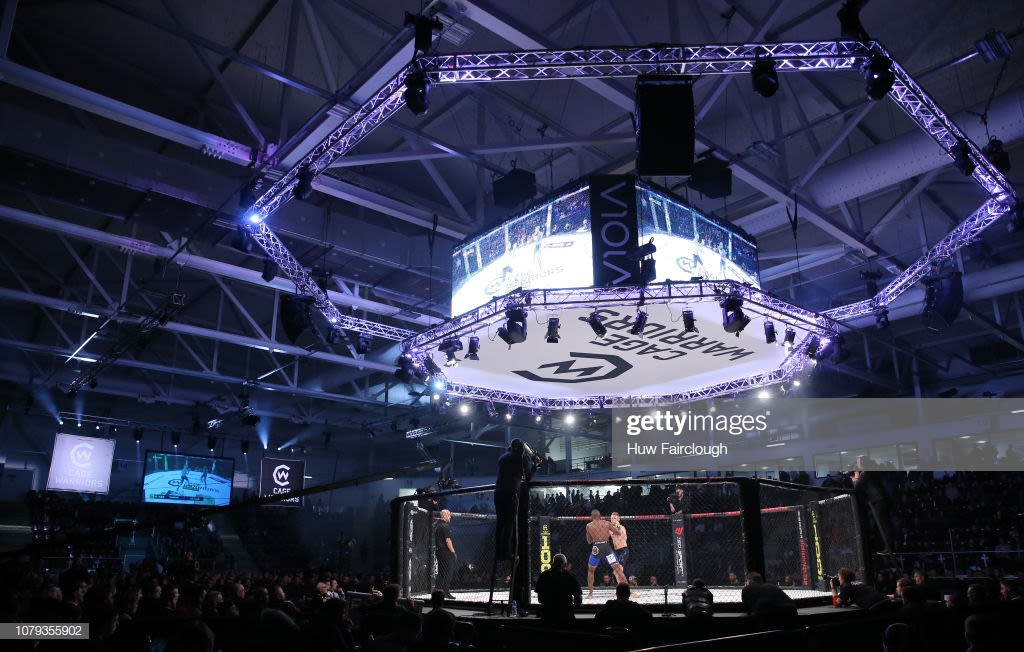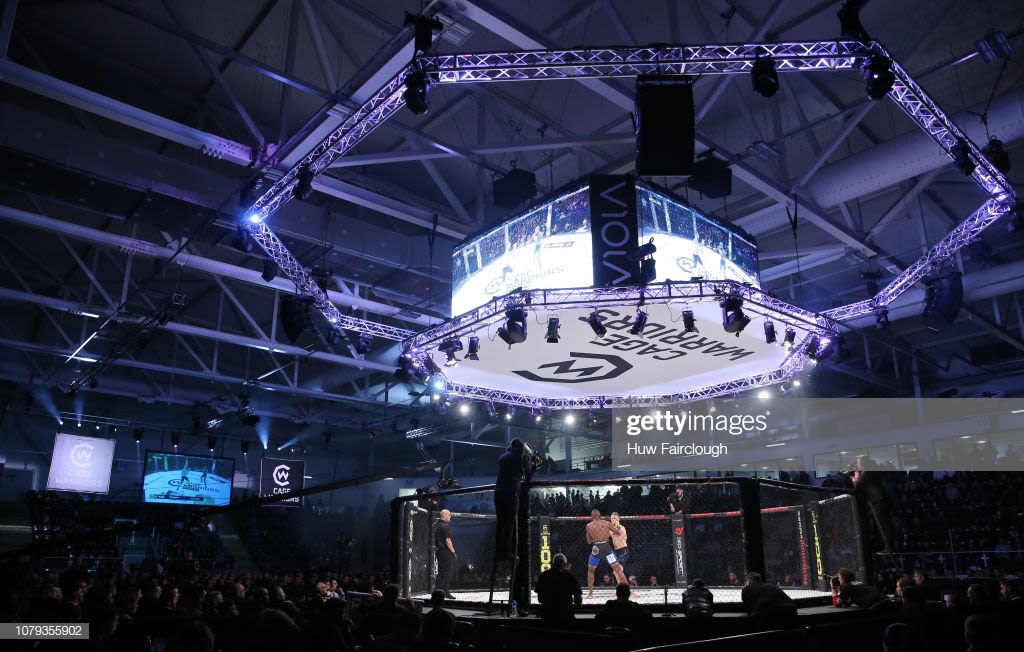 A change of scenery
In 2012, BAMMA managed to secure a TV deal with Channel 5, with the first show of the deal, BAMMA 10, being held on the sister channel, 5*.
This was a huge deal for BAMMA, as now the promotion would be more widely available to view, with Channel 5 being one of the big five free-to-view channels in the UK.
The exposure from this bigger platform would allow the promotion to grow it's fan base and showcase the talented fighters on its roster.
Over the course of this deal, BAMMA shows would be broadcast across Channel 5 and several other channels under their umbrella, such as Spike.
The deal came at the best possible time for BAMMA as well. In Novemebr 2014, Cage Warriors announced it would be going on hiatus, and in 2015, it's CEO Graham Boylan resigned from his position.
BAMMA tried to capitalise on this lack of competition, putting on five events, before Graham Boylan announced Cage Warriors would return in June 2015 and that he would now be the promotions president.
The promotion would later move to ITV, with the broadcaster putting BAMMA on it's more sports based channel, ITV 4. It is worth noting the presenters who would work on BAMMA events, David Haye was a world heavyweight champion boxer, but was often criticised for a lack of knowledge on MMA, and Paddy Holohan was an experienced Irish MMA fighter, but was still relatively new to hosting duties, all though he would get better in the role as time progressed.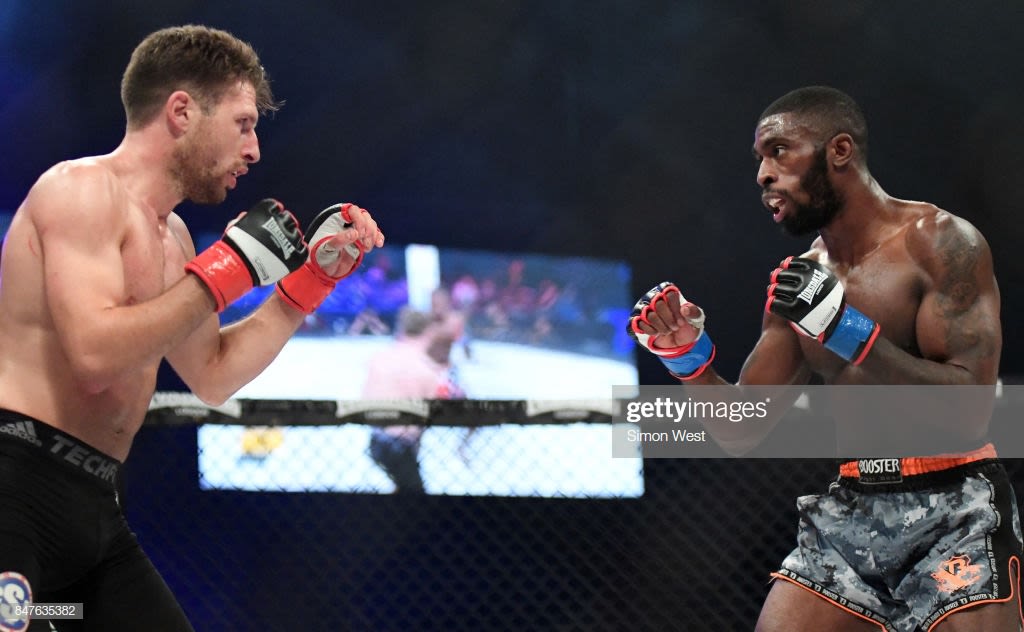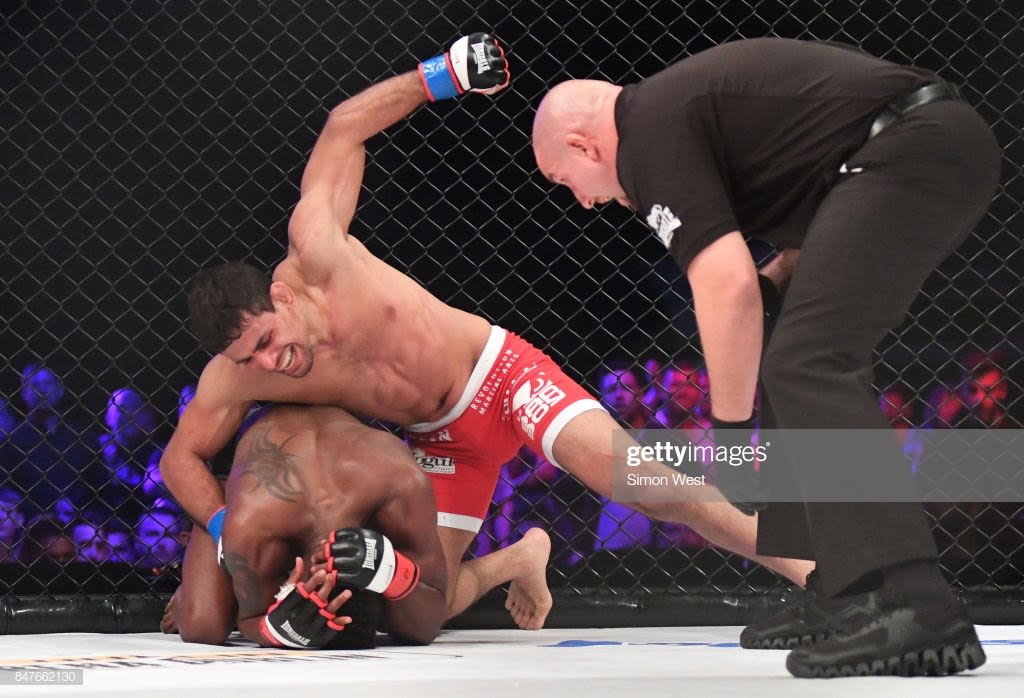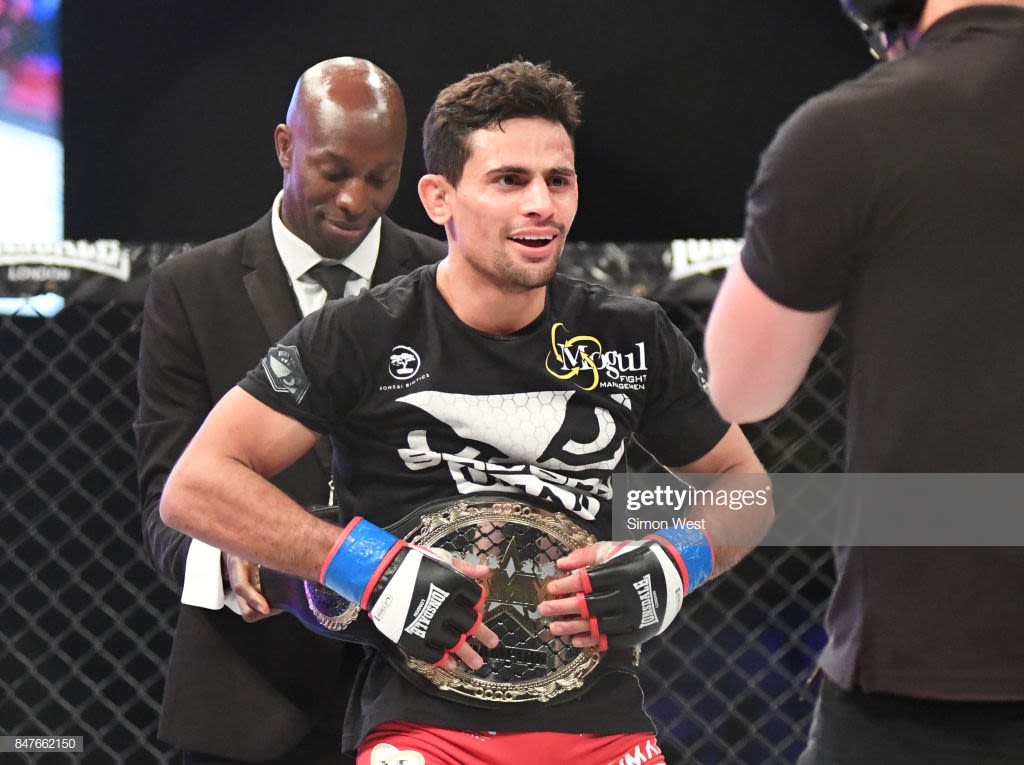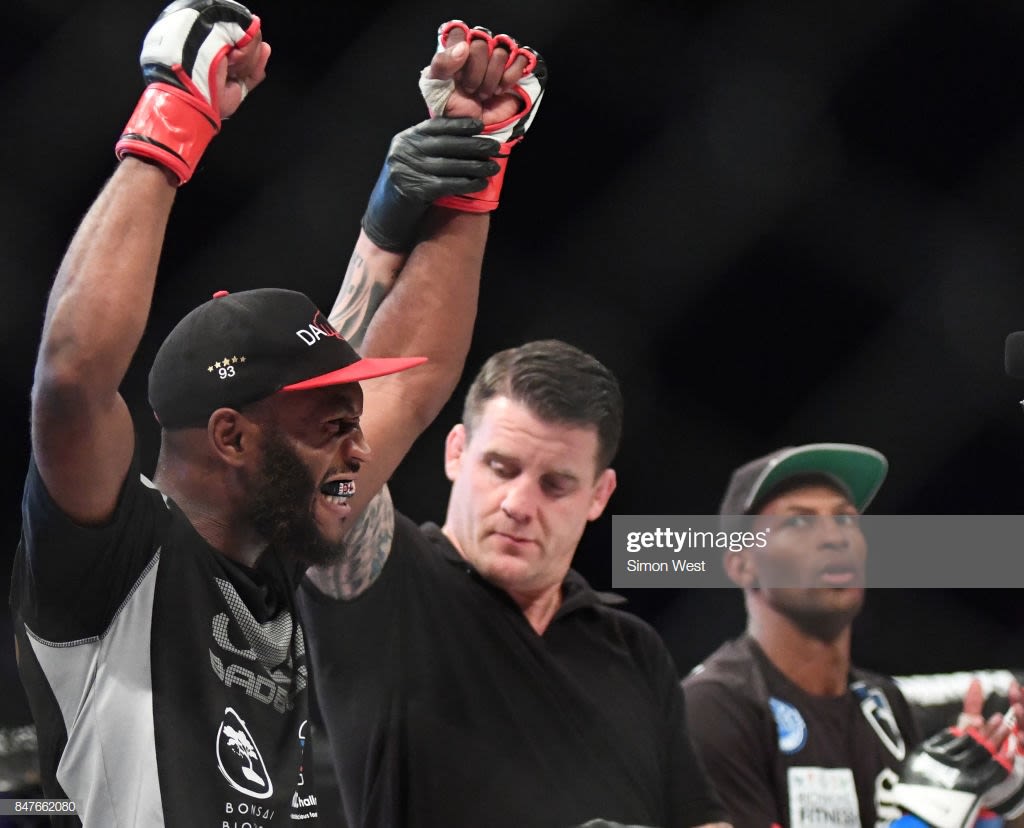 A reality star steps in
In 2017, BAMMA announced that reality TV star Aaron Chalmers would make his MMA debut for the promotion. This was obviously a plan to capitalise on Chalmers' star power, with the promotion hoping that both his fans and his haters would tune in to watch him fight.
This wasn't the first time the promotion had tried to capitalise on "star power". In 2010, the promotion booked legitimate MMA fighter turned tabloid celebrity Alex Reid to headline BAMMA 3 in a middleweight fight with Tom "Kong" Watson. Reid was an experienced MMA fighter with a 8-8-1 record and had been making headlines at the time as the winner of that year's Celebrity Big Brother series, following on from his divorce from model Katie Price and a cross dressing "scandal". Cameras had also been following Reid for his documentary series on ITV: "Alex Reid: The Fight of his Life" in the build up to the event. The fight was scrapped though when Reid pulled out with an injury and later re-booked for BAMMA 4 later that year, with Reid losing the fight. Reid would fight once more for the promotion in 2012 on BAMMA 11, in the main event against 5-7 fighter, Sam Boo. Reid won this fight via decision, but the fact that this had been booked as the main event, and that the fight was of such a poor quality, has earned it a reputation of being an awful fight and a joke to UK MMA fans.
Chalmers' had become a household name by the time it was his turn to become BAMMA's star attraction, having been on MTV reality show "Geordie Shore", where he would go out and get "mortal" regularly and sleep with random women he had met whilst out partying.
This drew concerns about Chalmer's commitment to the sport, especially when it was announced he was filming a season for the show in the build up to the event, with MTV putting his fight into one of the story lines on the "reality" show. Chalmers' co-stars would be present for the event, which was televised on TV channel Dave (a channel more well know for showing re-runs of Top Gear than MMA events), to cheer on/appear for MTV's cameras.
Controversy was right around the corner for this fight, when Chalmers weighed in at 170lbs whilst his opponent, Greg Jenkins, weighed in at 155lbs. This meant the fighters had weighed in at different weight classes. BAMMA tried to sweep this under the carpet, and announced the fight was a catchweight bout, which Chalmers won by submission.
An anonymous source who had spoke to Chalmers about this reported this was a purposeful decision. The source said: "They offered him and his opponent different contracts. His opponent's said lightweight, his said welterweight."
This adds up from a business perspective. BAMMA knew they had a cash cow in Chalmers, so why would they risk him losing, especially when MTV were there recording the fight for Geordie Shore too. A win for Chalmers would allow the promotion to keep pushing him as their star, therefor making them more money, while attracting more mainstream attention. This difference in contract could be considered match fixing. Not only this, but in having the fighters weigh in at two different weights, they were putting fighter safety at significant risk.
Chalmers' appearance also enraged fighters, who were disgruntled at the fact that he had got a debut on a big show, whilst many pro fighters had to fight their way to that position.
Chalmers would fight twice more for the promotion in 2017, before being signed by Bellator.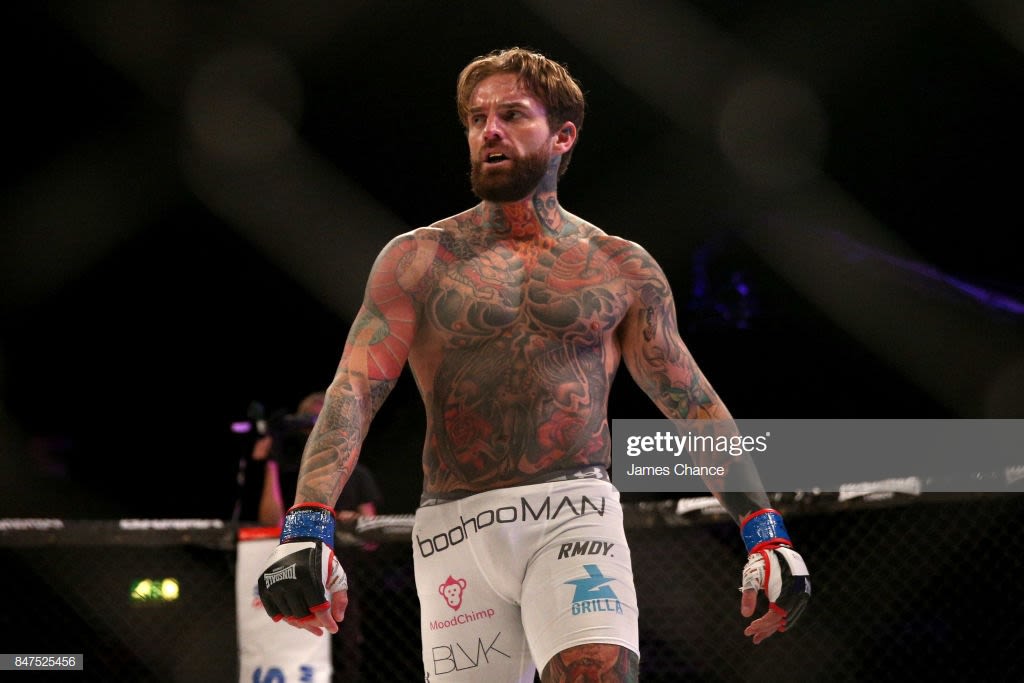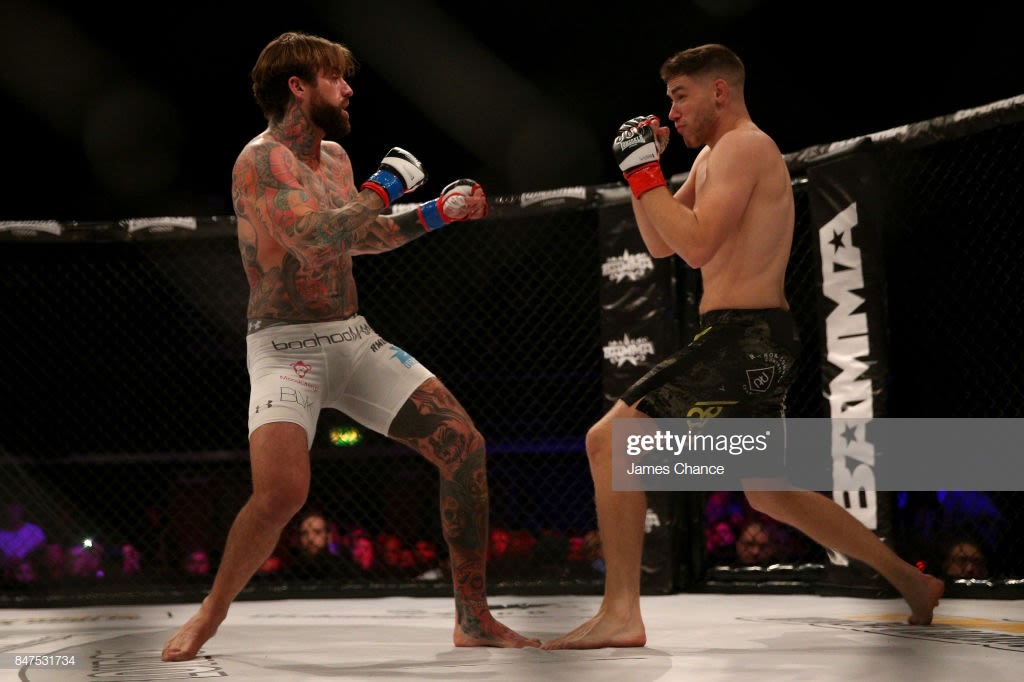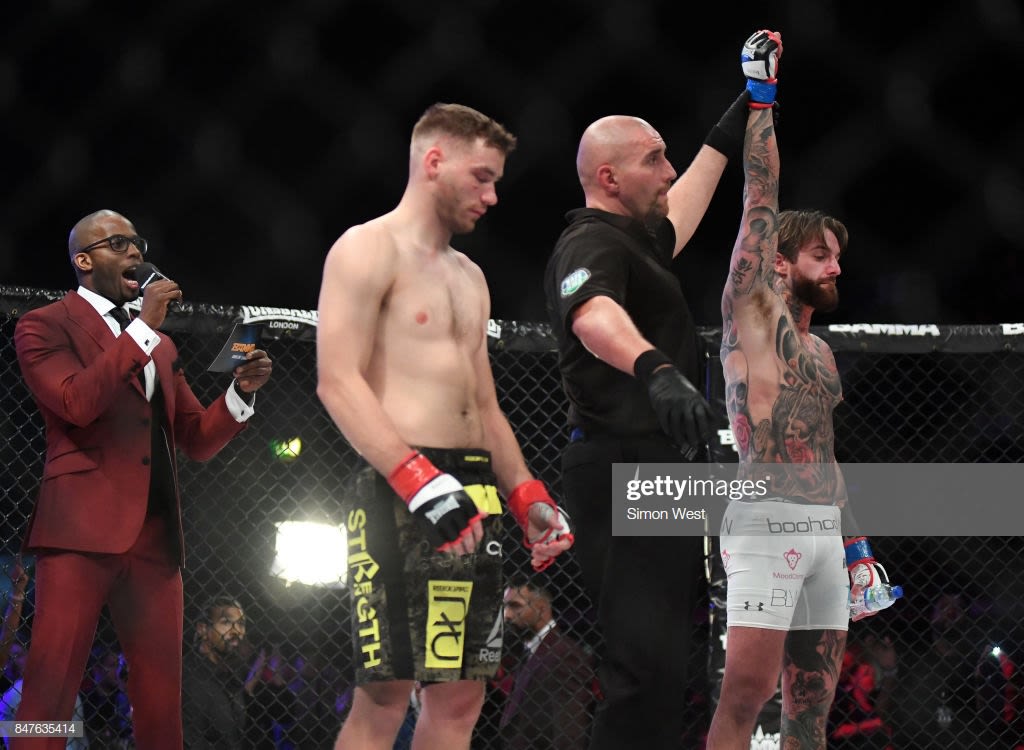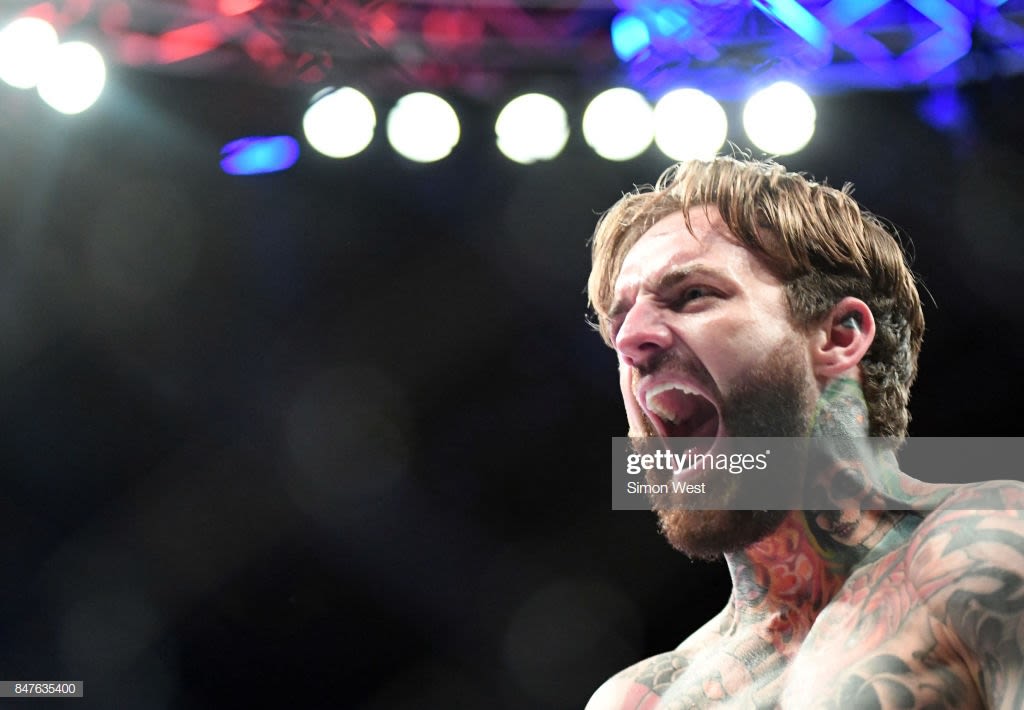 The KO Blow
With rumours circulating that poor TV ratings could see BAMMA lose it's TV deal with ITV, the promotion would host it's last show, BAMMA: Fight Night London, at York Hall, on 28th June 2018. BAMMA opted to put the card on a Thursday night, thinking that they could possibly capitalise on a big audience with the England vs Belgium world cup match on just before. There were two main problems with this though: a low attendance due to being hosted on a week night, and the time of kick off for the football match.
The gamble didn't pay off though, with fans in attendance at the event being crammed into what was described as a "stuffy" venue to watch the football match halfway through the seven fight card. This lack of fights also upset fans, but was necessary in order to show the football halfway through the card. With tickets starting at around £80, the audience were dismayed at how little fighting was on the card, considering a standard MMA event will have at least 10 fights on the card. That was for fans who actually bought tickets, with one journalist claiming that the promotion played audience sound effects through speakers to make it sound busier due to a poor attendance.
The low viewing numbers on this last ditch attempt to gain viewers is what many think led to ITV scrapping their TV deal with BAMMA, all though no official viewing figures are available to quote. The promotion's reputation for putting on poor cards and relying on reality TV stars re other reasons suggested as well.
This wasn't the only problem BAMMA had. British fans had become disillusioned by the fact that the "British Association of Mixed Martial Arts" was hosting more and more events in Ireland. Seven of BAMMA's last 15 events would be held in Dublin, with four more cards officially announced to take place there in 2019.
Tom "Kong" Watson was also announced to return to BAMMA after three years away from the promotion, in the hopes that now he had fought for the UFC, he would attract disillusioned fans back to the product, as well as enticing new viewers as well.
However, these plans were scrapped when BAMMA announced it would go on indefinite hiatus in September 2018.
The promotions website and social media hasn't been updated since this announcement and it is expected that the promotion is now defunct, with president David Green joining forces with Bellator for their European expansion.
What started out as a promising British promotion in 2009, turned into the laughing stock of the British MMA community by 2019. Dodgy business practises, the inability to keep a TV deal and competition from a frankly better promotion, is what ultimately turned killed BAMMA.